Become a software developer

Learn JavaScript or Python and enter the IT industry with our help.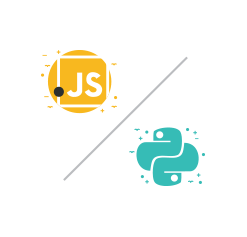 What is special about our courses?
Coders Lab is the largest IT school in Poland. Over the last seven years, we've helped more than 6,000 people start coding, testing, and designing UX. We teach from scratch people who have no previous experience in programming. Our courses focus on practical knowledge and skills necessary to get your first job in IT.
Why is it worth learning how to program?
The IT industry offers a stable future, development opportunities, and many benefits not available in other professions. Over 30% of companies that actively publish job offers during the epidemic are online and e-commerce services. By gaining competencies in the IT area, you will respond to the needs of the market and secure yourself a skill that is and will be in demand for years to come.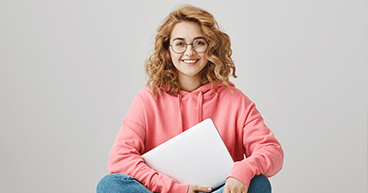 Who can sign up for the course?
Anyone can take part in the course, the most important thing is your motivation and willingness to learn. It doesn't matter how old you are or what your education is. We also do not require the basics of programming or knowledge of the industry. Our courses are conducted from the very beginning so that everyone has a chance to learn new skills.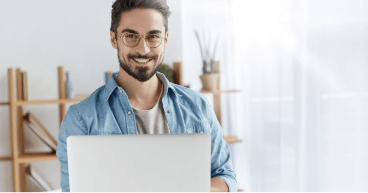 What will you learn?
You can choose one out of two courses. JavaScript is a front-end language. During the course, you will learn how to program the part of the website or application that the user sees in the browser window. Python is a back-end language with a wide range of applications. With its help, you can create the logic which stands behind websites.

WHAT WILL YOU LEARN
You will know how to program the graphic design of a website in a browser window. You will be able to adjust it for different screens like computers and phones. You will learn to program animations and use information from databases on your website, e.g. IMDB's movie database.
JAVASCRIPT DEVELOPER
JS is one of the most important programming languages in the world. It is widely used in the creation of websites, mobile applications, and even games and the Internet of Things, such as SmartTV or watches connected to a telephone. It is used by companies such as Facebook, Uber, and PayPal.
How does the course look like?
Experience the quality of the stationary course while staying at home. Your safety is our top priority.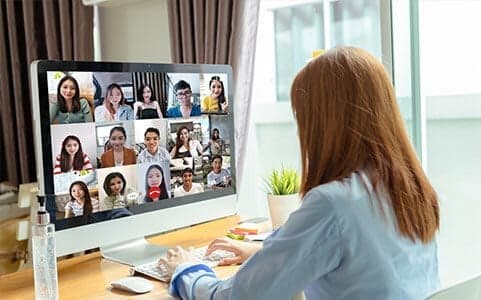 Learn how to program remotely
In remote courses, you learn in the Virtual Classroom. It is online learning that combines live classes and self-study, all on the proprietary Coders Lab platform. All you need is a computer and internet access.
Hang out online with lecturers and other trainees - the classes are held live inside the Virtual Classroom.
Learn from the very same materials and with the same trainers as during the stationary course.
Discuss your progress during individual meetings with the mentor.
Get the group support- you are all in touch on the go&nbsp.
The classes are held every two weeks on Saturday and Sunday, 9 a.m. - 5 p.m.
See where our graduates work
After the Coders Lab course, you can look for a job in both small software houses
and large corporations. Our graduates work in the best IT companies both in Poland and abroad.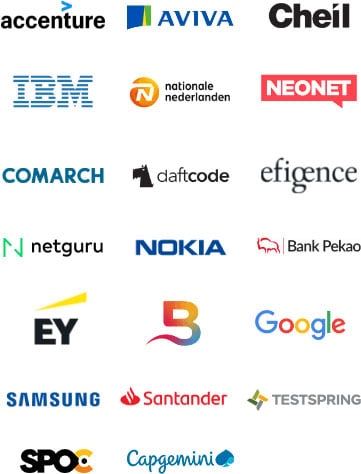 Learn the stories of Coders Lab alumni
Check how you can finance your course
We are aware that the course is a considerable expense. That is why we have prepared several ways how you can finance it.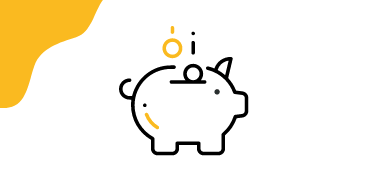 Payment from your own funds
You can pay for the course by traditional transfer or by PayU in our online store. It is the fastest form of payment, without any unnecessary formalities.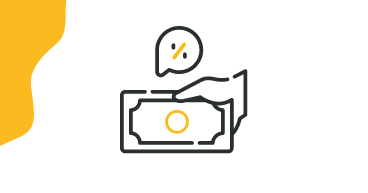 Installment payment
You can divide the payment into monthly installments. Their amount and number depends on the offer you decide on.
0% Interest Loan (with the possibility of repayment break or deferral)

Low installments. Up to 50 installments (from PLN 135 / month)
Payment from external funds
You can apply for state funding for our courses. The most popular programs are:
Co-financing by the Polish Agency for Enterprise Development (PARP)

Co-financing by the Employment Office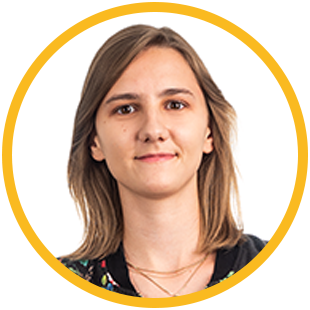 Aleksandra
Course Advisor
---
Contact our Course Advisor to get more information about the courses and ask any questions you might have.
Frequently asked questions
Do I have to prepare for the course in some way?
Yes, you need to prepare for the course by studying a prework i.e. materials that you will receive from us after signing the contract. It will provide you with the basics to get you ready to start the main part of the course. You process the materials under the supervision of a mentor who will answer all your questions. It will take you around 60 hours.
Do I have to have my own laptop during the course?
Yes, you use your equipment at the bootcamp. In order to work on the course without any problems, your computer should meet the following technical requirements:
operating system: Windows 7 or newer, MacOS or Linux
Intel i5 or AMD A10 processor
minimum 4GB RAM
10 GB of free disk space
the ability to install the Linux operating system
connection speed of at least 10 Mbit /s
webcam (laptop or USB)
headphones and microphone
second monitor recommended
How long is the course?
The course lasts 7 months and includes 395,5 hours.
Will I find a job after the course?
All our courses' programs are prepared in cooperation with IT companies employing front end and back end developers. Thanks to this, we are sure that there is a real demand on the market for your skills. From the beginning of the course, we focus on the practical knowledge and support you in creating your own programming portfolio. We do not guarantee that you will find a job after the course, but we are very proud that almost 4,000 of our graduates have found a job in IT 3 months after the course.
Which course should I choose?
Programmers are divided into front end and back end developers. They develop different parts of websites and web applications, but they also have a different set of skills and desirable traits.
How do I know which programming bootcamp is for me?
The front end is the part of the website or web application that you can see in the browser window. Front end programmers make sure that the website is readable and intuitive for users. If you have an aesthetic sense, attention to detail, you are creative and you like to create things that are pleasing to the eye - the front end is for you. The back end is the part of the application that runs "behind", for example, on the server. It is responsible for the logic of the system and for the front-end part to receive appropriate information to be displayed. If you prefer to get a specific zero-one task and work on it until you get it - you are the back end person. Desirable features are an analytical approach to problems, systematicity and the willingness to solve logical problems.
If you are in doubt which course is right for you, contact our advisor. Like no other, they will analyze your individual situation and advise you on the best solution for you.